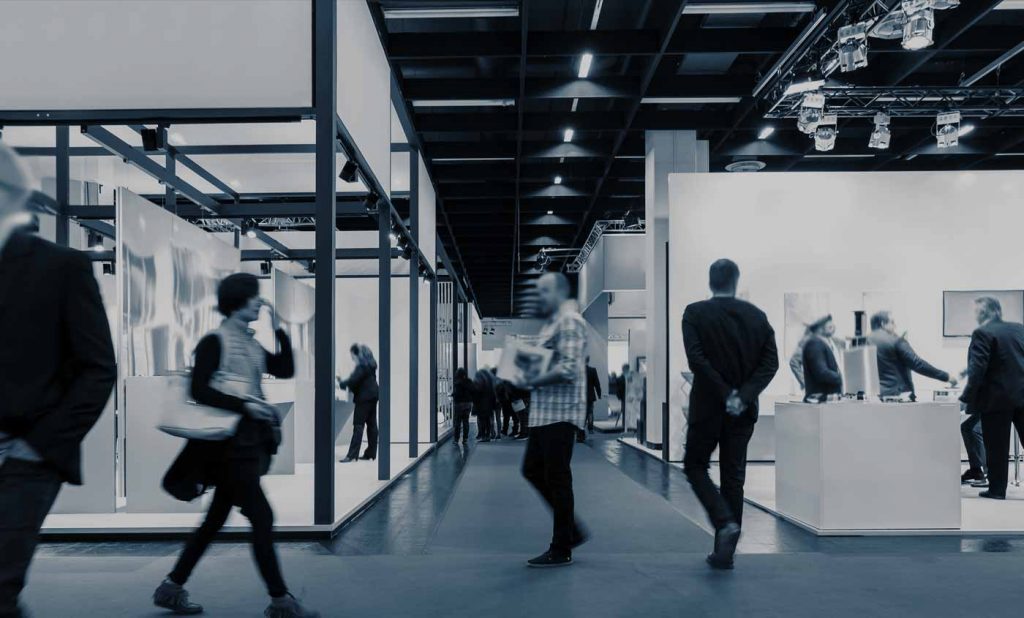 Our end-to-end offer includes working with you pre, during and post your exhibition to ensure you can make the most of the expo, your brand and your budget through a powerful stand.
We achieve this in three main ways:
Before – our brand building team will work with you to maximise your brand activity in the run-up, to help you hit the ground running on day one. 
During – working co-operatively with your unique stand design, our event marketing team can plan product launches, PR events, filming, interviews and dinners during the evenings to help you maximise your time and influence.
After – when the event is finished, our brand building team will ensure that all your leads and contacts are fully managed in the following days and weeks.
Events
Our team can help manage your UK and International Event Marketing through our experienced division who specialise in:
Product and company launches
Conferences and meetings
Event filming and production
Awards ceremonies
Team building events
Celebration dinners
Whether you are looking to hold an event for as few as 10 or over 1,000 people, it might be worth a chat.
Call us today on +44 (0) 7774 985420 or +44 (0) 7769 675797 to discuss our stand build expertise to find out how we'll manage your entire show experience.